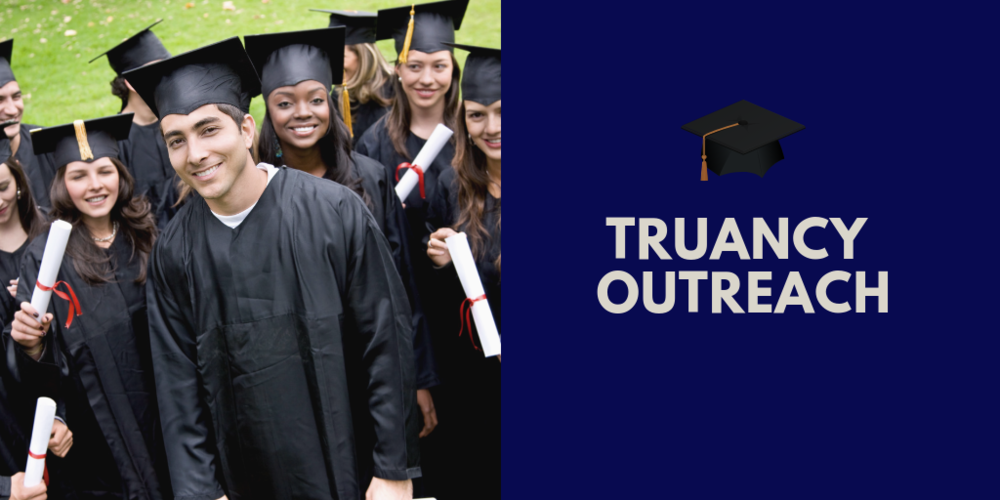 Truancy Outreach
ROE 9
Thursday, November 08, 2018
Here at ROE #9, our attendance improvement program is working hard at meeting families exactly where they are at. We strive to understand all individual differences and family challenges. It is our top priority to identify risk factors that resort in school absenteeism and to help put realistic goals in place, to not only increase student school attendance but also family school involvement.
Kim Nix, M.A.,
National Dropout Prevention Specialist
Lead Attendance Improvement Specialist, ROE#9
Did You Know:
Graduating from high school will determine your future income. High school graduates earned approximately $600 more per month than a high school dropout.
Dropouts will more than likely have to apply for public assistance at some point in life.
School districts all over the world provide alternative programs for students who struggle with traditional schooling. STUDENTS HAVE OPTIONS!
There is a high percentage of high school dropouts in prison. According to (Harlow, 2003) 69% of Federal inmates and 69% of local jail inmates never completed high school.
High school dropouts have a difficult time obtaining employment and are four times as likely to remain unemployed.
Truants have a difficult time completing class work, maintaining positive relationships and remaining academically at their grade level.
Chronic Absenteeism is a nationwide problem. School districts must be proactive in their approach to reduce truancy. According to Author Evie Blad, who wrote a recent article in Education Week:
Reducing absenteeism will require a whole school approach, that will include encouraging academics and student engagement, coordinating resources to tackle non-academic factors that keep students out of school and it will take a closer examination of discipline policies.
References:
National Dropout Prevention Center. Retrieved from: https://dropoutprevention.org/....
Safe & Civil Schools, Prevailing Over Absenteeism at Barnes Elementary. Retrieved from: http://www.safeandcivilschools...