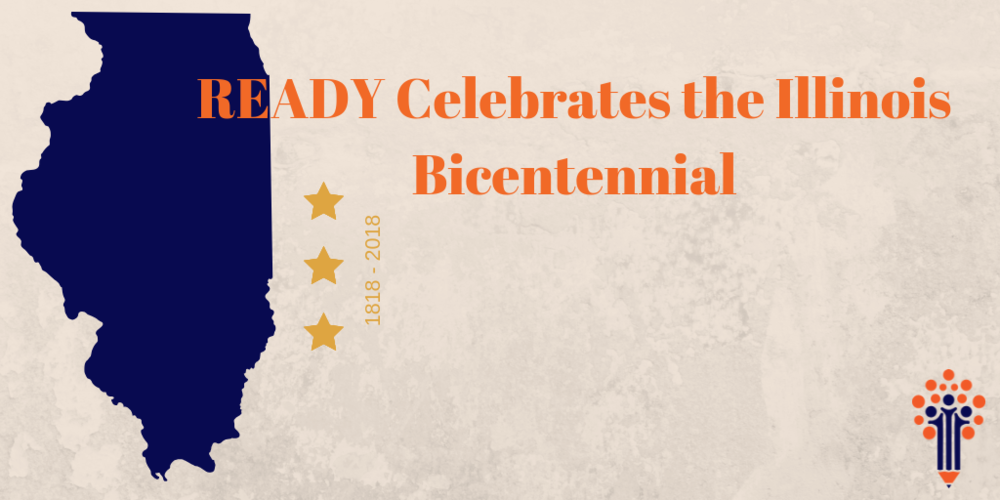 READY Celebrates the Illinois Bicentennial
ROE 9
Monday, December 03, 2018
READY students are celebrating the 200th birthday of Illinois. It took 1728 squares to complete the wooden mosaic of Abraham Lincoln. John Leaman and Seth Dewhirst had their students cut reclaimed pallet wood to create the design.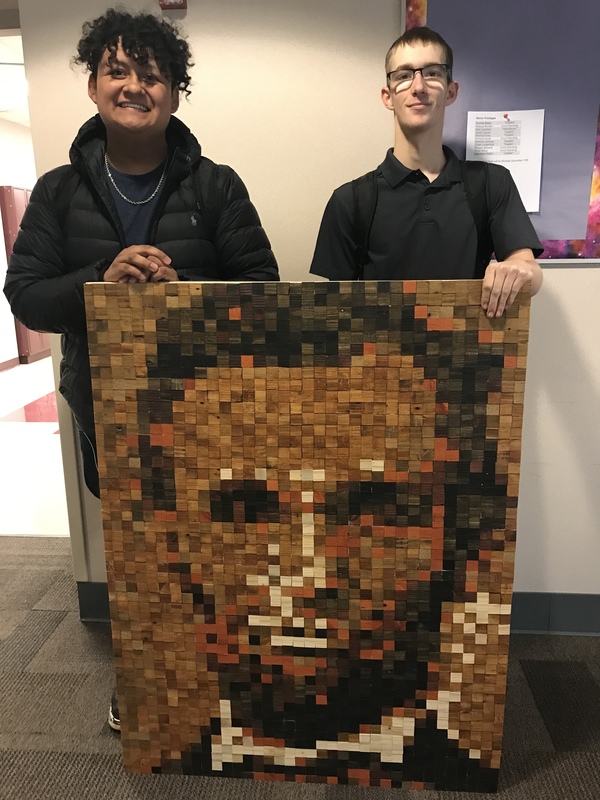 Miguel and Morgan
Students made salt maps representing the population changes in Illinois from 1818 to present day.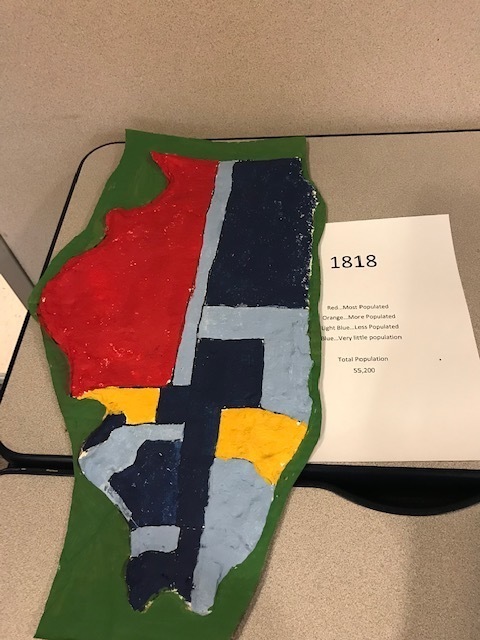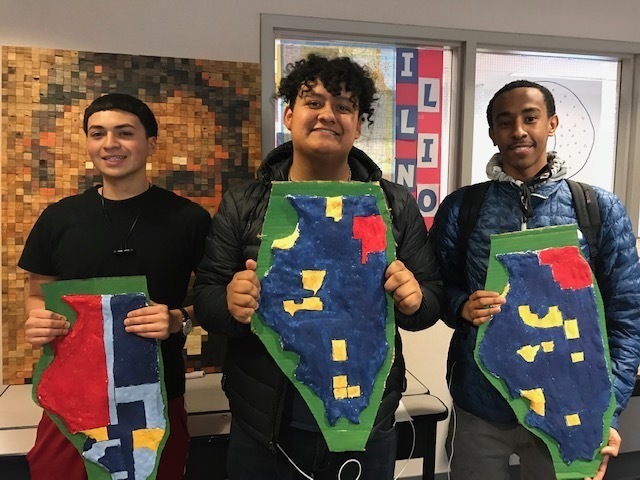 Adrian, Miguel, Nuradin
Here are a few more pictures from the Illinois Bicentennial Celebration today.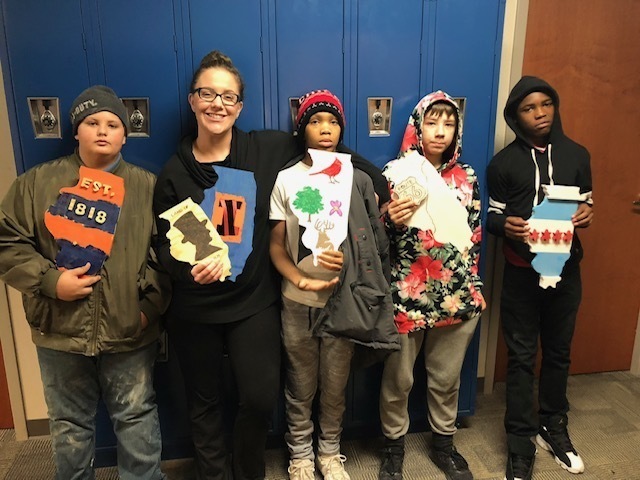 Andre, Melissa Depolo (teacher), Treyton, Corey, Devontis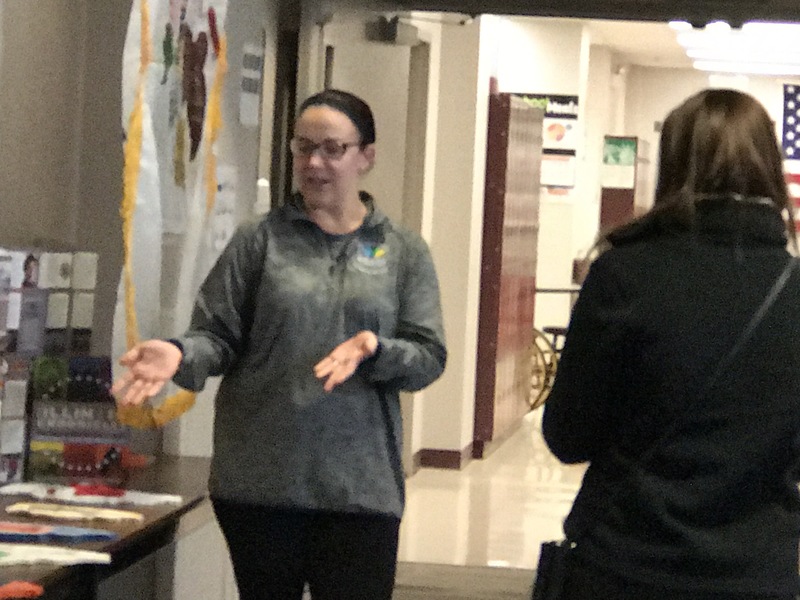 Melissa Depolo (teacher)
Andre, Devontis, John Leaman (teacher), Greg Koerner (principal)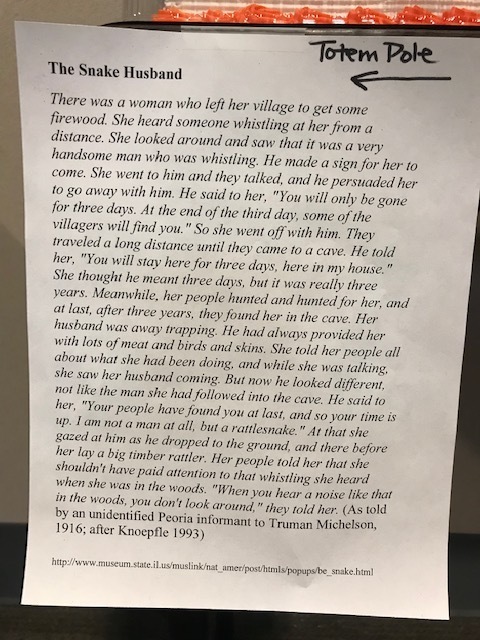 Information about the Totem Pole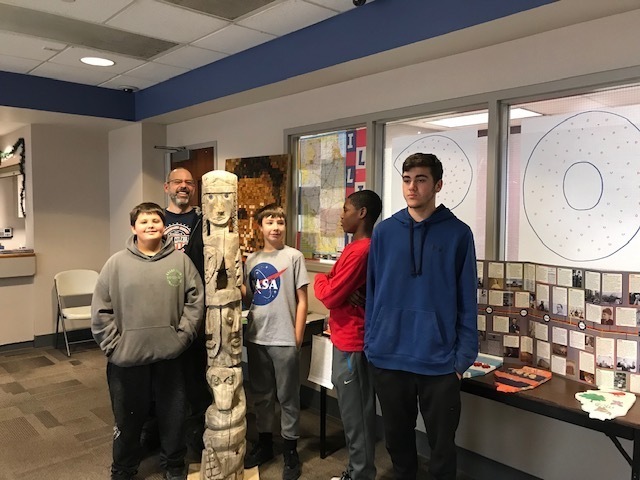 Andre, John Leaman (teacher), Corey, Devontis, Omar