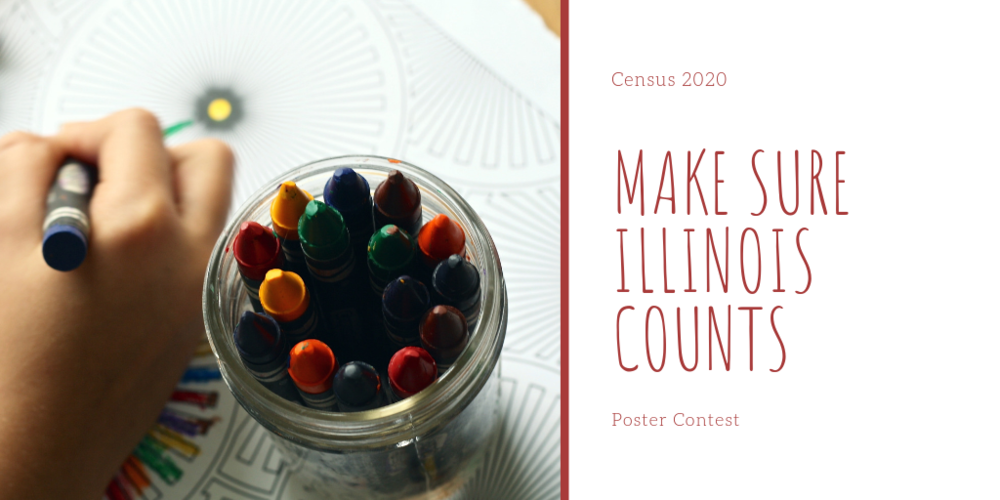 Census 2020 Make Sure Illinois Counts Poster Contest
ROE 9
Thursday, March 21, 2019
The following information can be found in the Weekly Message from the Superintendent from March 19, 2019. Please visit the ISBE website for more information and a downloadable PDF with contest details.
Secretary of State Jesse White, the Illinois State Library, and the Illinois Complete Count Commission are announcing a poster contest to help promote participation in the upcoming 2020 Census. Illinois stands to lose millions of dollars in federal funding if census participation is low in our state, which will hurt local school systems and area libraries for the next 10 years.
The winning poster will be reproduced, with the student's name and school appearing, and will be used throughout the state to help educate and promote participation in the 2020 Census. The poster contest is open to any student in grades 4-12. The secretary of state is asking all teachers to encourage student involvement, particularly those teachers in the areas of social studies, civics, history, and art.